How to Export Android Messages, Contacts from to Excel – Coolmuster Android Assistant
New things have been born in the course of the history of man. At the beginning of computer age, it is constricted by the memory, storage and processing ability. What you were concern in the past was how to gather information as much as possible to integrate them to create personal database. Later, you found that to get more information and turn them into a real useful data stored in your Android phone becomes a difficult issue. With explosion of information turns into the era of computer, read-only information is no long the issue followed by the one that proper information management should be considered. In the face of the information blast, how to find the way to integrate wholesome information, and avoid the useless information is an issue deserved to study. Comparing with your mobile messages and contacts in the past a few years, it has been increased for several times. It is better for you to turn into an information liberators rather than a jailer to keep everything in your Android phone as did previously.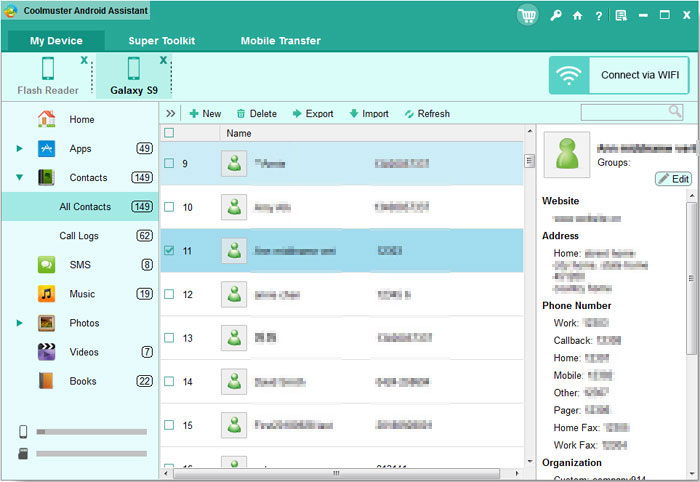 One of the good approaches is to export Android messages and contacts to Excel. As one of the most useful tools, Excel is such good office software to be able to gather all data in the assigned fields and indicates in overall view. By accessing a regular Excel file, all data can be extracted from an Excel file. With the help of Excel, too much information is never enough for you to collect. The way how to transfer mobile messages and contacts to the computer is based on the character of the third party software. Easy operation and flexible usage are necessary specification to provide basic function in data transferring processing. For transferring messages from Android phone to PC. Just learn these steps to export messages from Android phone to PC.
As the third party software, Coolmsuter Android Assistant may be well known by your friends, which specialized in exporting messages and contacts from Android to Excel. You do not need to know anything about your Android phone types, like s2 or some other models. As long as you are using Android phone, with this Coolmsuter Android Assistant you can organize, edit and manage your Android data and files more conveniently and effectively. Back up all data in your android phone including contacts, SMS, apps, playlist, etc. Vice versa, you can restore all or selected backed-up files to your Android phone with one click.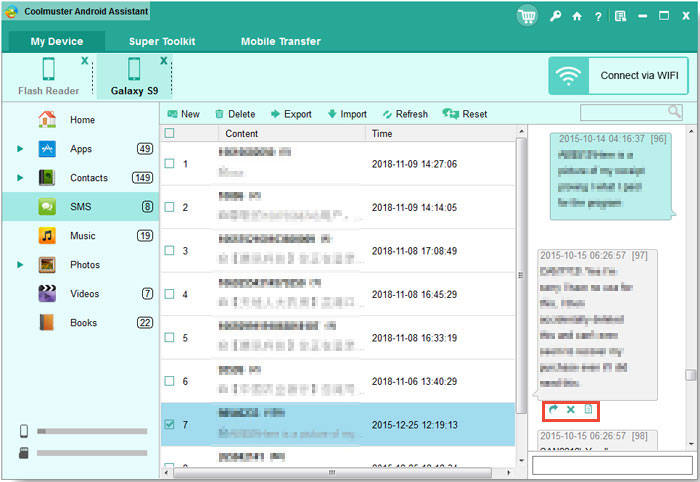 Edit, transfer and merge contacts, SMS as you wish
• Import & Export contacts between Android and computer
• Add new contacts to Android phone on your PC
• Edit contacts from computer
• Unduplicated contacts
• Group texting from PC to phone
• Ensure your important text messages safe With Android Assistant you can easily backup your important threads as .xlm file or .txt file on the PC
• Manage your phone calls on PC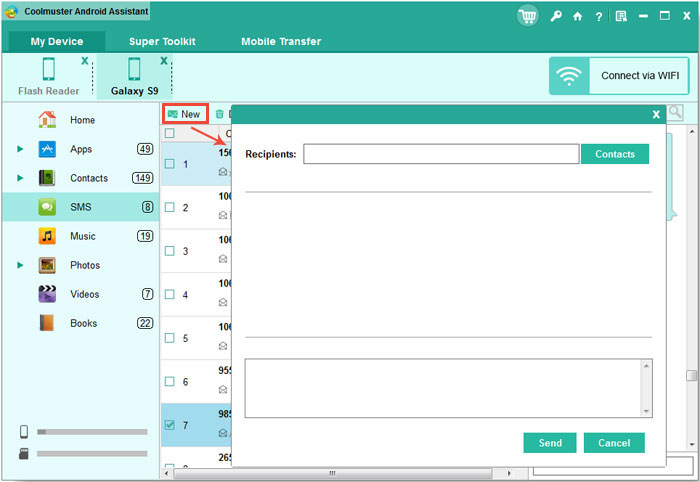 Coolmsuter Android Assistant can improve your experiences in managing your valuable mobile data by modifying on the computer, editing them or sharing with others. The program can help you to describe the path to the Excel files to read when instantiating the Android messages and contacts during the process of transferring between Android and computer. For copying Android contacts to PC. Coolmuster shows the detailed steps to save Android contacts to pc. In the processing of building the sheet based on the data of Android messages and contacts, you can create an Excel file, and then injecting your own mobile data into the sheet. Sometimes, in order to save spaces, you can cut out the header and footer sections of the sheet. The program is accurate and convenient, save time and efforts without any limitation in data transferring between mobile and computer. Therefore, you can easily trace back each piece of Android message and contact in Excel file and preset some notes on certain items to make adjustment of messages and contacts as needed.