Four Ways the Mobile Technology Has Changed the World
Mar 24, 2015
There is a famous saying, "If you want to predict the future and what is going to come, then better invent it as well." This is what most technological firms are now trying to do. They are involved in inventing something or the other, in order to not gain competitive and technological advantages, but also make people's life easier by contributing to the technological revolution. Companies, especially based out of the Silicon Valley, have gone so far beyond the use of the basic technology that it just is resounding to see how various technological advancements have completely changed the way we operate.
If you go to a social or a formal gathering, you will see people sitting online through their phones and there will be much more interactive sessions on the phone than face to face. This connectivity through mobile has also in a way played a significant role in how we are so engrossed in such phones that have become a routine part of our lives. The way people use their phones, is only possible through the introduction and now high penetration of smart phones. Through a decent smart phone, one can literally do anything and anywhere. Today, we are going to talk about some of the ways through which the mobile technology has changed the world and our lives.
Processing payments and online shopping
Smart phones today are not just mere devices of contacting people or socializing. They offer much more than just that. Through various use of applications and functions now processing payment through phone is very convenient and a common trend. To an extent some banks and companies have introduced ways to manage all of the bank statements, accounts and payments through the use of phones only. Besides payments some popular online shopping websites have now introduced their mobile functionality. This means now you do not even need your computer to shop online as phones will do the job for you.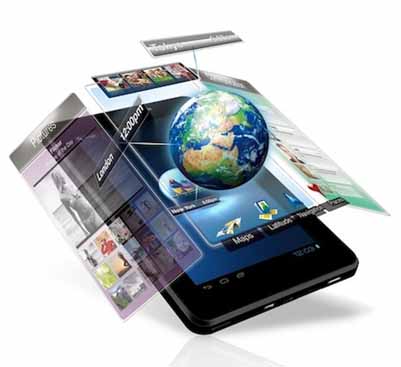 Mobile phones as keys and passcodes
Some of limited functions that are still under the testing phase through the use of mobile phones are using them as keys and for passcodes. Using the barcode scanner for ticketing and other options has become pretty common. You will also see people going to concerts based on e-tickets on their phones. Similarly, using phones to save all your credit card information, bank and other passcodes is also another soon to be a common phenomenon.
Digital control
Ever heard of using your phones through Bluetooth device and connectivity to operate your heating, air conditioning and television screens? Well, this type of digital control centralized through the mobile phone is another brilliant invention. The trend has become very common in most cities of the Middle East and United States of America.
Connectivity besides the internet
Smart phones in the near future will not only limit their connectivity to the internet, but also third party devices like smart watches and tablets. This type of connectivity will further enhance the mobile phone penetration in our lives.
Author Bio: John Kelly is the author of this blog post, who works with a technology based firm, dealing with mobiles in the Canadian city of Toronto. After completing his Masters in Telecom, he partially associated with a legitimate custom paper writing service to provide assistance and guidance to the new and younger students of Telecom and Engineering.