Simple Ways To Improve Your Tech Startup Marketing Strategy
Jan 7, 2016
Knowing how to improve your marketing strategy is often the difference between success and failure for any industry. But, for tech startups, it is, perhaps, even more, important.
The complexities of modern tech are hard enough to grasp for people with computer science, web tech, and programming training. However, for the average person in the street, it can be nigh on impossible.
The key to success is to make your product accessible to as many people as possible. And, to use your marketing to define a simple message that anyone can understand. Here are a few ideas that can help you improve your marketing strategy and branding.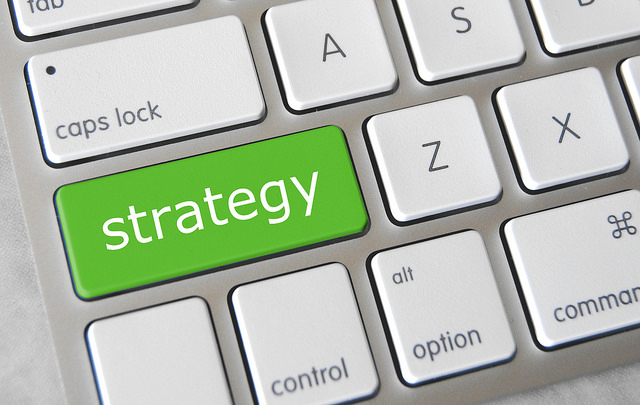 Embrace 'product first' thinking
First of all, if your product sucks, it won't matter how good your marketing is. You might get a rush of orders when you launch, but people will be quick to ditch you if they aren't happy. Make sure that your technology works, offers value, and has a place in the market.
It will involve a lot of research, testing, and it can be a painstaking process. But, before you do any marketing at all, you have to have an excellent working product to promote.
Target the right people
Inexperienced entrepreneurs have a habit of saying their product and technology is for 'everyone'. This is an enormous mistake.
No product – other than water, perhaps – is going to be on everybody's wish list. It's important to focus on the type of person that will be interested in your technology, and use them to draw a picture of your ideal customer.
Have a think about Pareto's Principle. It's a theory that suggests there is an 80/20 rule when it comes to your marketing. Around 80% of your customers will bring in 20% of your profits while 20% of your clients will give you 80% of your sales. Don't try to please everyone, and your offer will be a lot more appealing to those that want it.
Get your branding right
Branding is important for all businesses, but it's important to understand that not all businesses are brands. You aren't going to be the next Apple – for the next decade or so, at least! But, you should be thinking about creating a coherent message across all your marketing materials.
Get training if you need it. Take these Training Connection InDesign courses, for example. They can help you create consistent flyers, brochures and logos. Make sure that color schemes, fonts, and logos all tie in together, and it will help you look a lot more professional.
Analyze this, that, and everything else
All marketing plans will fail if there is no testing involved. You should be looking at all areas of your marketing and be tweaking things until they work better and bring you better results. You should consider getting training in this, too, as it will lead to a more successful marketing campaign.
For example, a course in Google Analytics will help you get the most out of your web traffic. Or, you could try A/B test training to help you identify what works best across all your marketing channels.
Hope this has helped – let us know your thoughts in the comments section below…