Key Questions To Ask An SEO Professional Before You Hire Them
Jun 9, 2015
Whether you are looking to hire an SEO professional as a full-time employee or just a third party for a short-term contract, do you know the right questions to ask them? If not, the read on. We've pulled together some of the most important aspects of hiring an SEO specialist so that you can get the right person for the job, every time. Ready to get started?
What do you know about my industry?
While it isn't imperative that an SEO expert knows everything about your industry, it is a good idea to ask. First of all, they should know how competitive it is. Their project plan should be based on how much work they expect to do for you, and the more competitive your industry is, the more work it will take. Also, if your prospective hire has bothered to do some research about you and your market, it is a good hint that they are professional and a good fit for your business.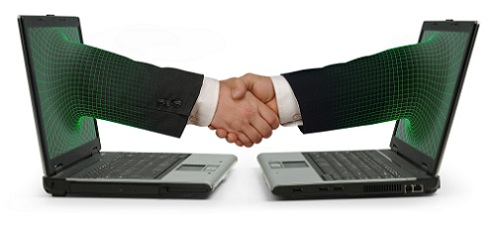 Can you guarantee results?
A good SEO will be able to provide you with case studies, references and testimonials, as well as providing live examples of their results. Some will also put their money where their mouths are. If you are outsourcing, services like http://www.noranknopayseo.com.au could be an option. They operate like no win, no fee lawyers, so you don't have to pay them until you have ranked well. However, no matter how impressive their results seem to be, it is always important to speak to their previous customers about their service. Finding out how they work and how long things take to have a positive effect on your business will help you make the best decision.
What key phrases do I need?
Keywords are the lifeblood of SEO because they help you find out what people who might be interested in your product are searching for. Therefore, it is important that an SEO has a good idea of the search phrases that could be used. Never hire an SEO if they seem unsure of what they should be targeting because if they quote you blind, it will result in higher costs for you at the end of the day.
What SEO tactics do you use?
Even if you don't know much about SEO, ask this question! If the interviewee is unwilling to answer, then it's almost guaranteed that they are one of two things. First, they might not know what they are doing. Second, they could be employing what are called 'black hat' techniques. These are methods used to cheat search engines, and although they might give instant results, could damage your online business in the long-term. Good tactics include technical reviews of your website and producing excellent content in the form of blog posts, videos and infographics. They should also have a plan for finding high-quality sources for links to your site.
And finally – how do you measure success?
Good SEOs measure success in a vast number of ways. But the main one is to work continually and test everything until the right results start coming in. If your interviewee is concerned only with the amount of traffic that arrives after making changes, or aims to get you to number one in the rankings, then beware. You need a lot more than that, including ideas on how to get your visitors to convert, and how to target more valuable keywords. Get a good plan in front of you that covers all of the bases, and you might just have found the right person.