Field Service Management Software
Nov 2, 2014
The cloud is omnipresent, in that it is inescapable and everywhere! The days of hard drives and flash drives is a thing of the past. Cloud based software offers cost savings, space savings, and most importantly peace of mind. There was a time that you needed to have a fully staffed IT team, as well as an IS team, and now many software companies can maintain your ERP systems remotely. I think this type of software really comes in handy when you have a decentralized business. Think about virtual offices that have a lot of sales people and others working in the field. This is precisely when field service management software comes in handy. Take a moment to consider the usefulness of cloud computing and this type of software on businesses today.
Lower costs are the cornerstone of good business practices. Too often companies ramp up employees and get in over their heads when it comes to fixed costs. By purchasing cloud based software you can automatically reduce the need for IT/IS employees, as well as avoid needing the necessary hardware and servers to maintain your data. Also, you take away the personal burden and worry of having to maintain those servers. I have seen issues arise and companies lose large chunks of data at the worst possible time.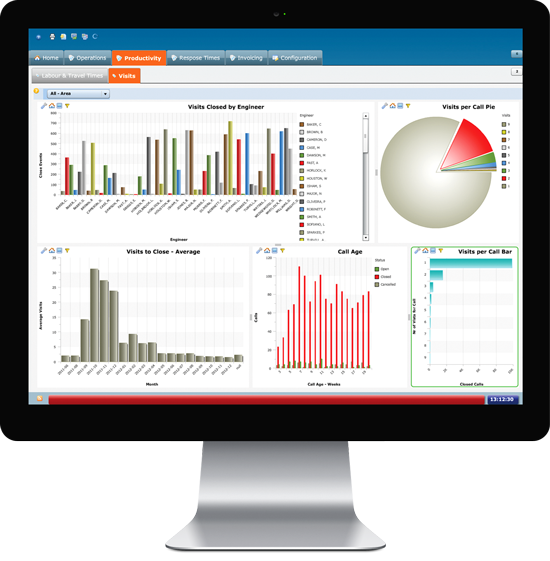 For companies that require quick and decisive customer action cloud based software can be useful. Just think about customer geocoding and all the benefits that come with it. When your sales and technical people are running around in the field it becomes especially helpful when they can quickly and conveniently locate their next stop. It also helps you track the movement of your employees and see when they meet the needs of your customers.
Pricing is another obvious benefit to this type of software. New businesses often are strained when it comes to startup capital. This means that the more money they can keep on hand today the better. Cloud based software is typically priced monthly rather than a large upfront cost. Think of this as a long term lease for your business. Should a time come that you either want to discontinue your service, or perhaps issue an upgrade, you can do so without wasting any upfront capital. With technology and software changing every day this is an important benefit.
As you can see there are numerous reasons to purchase and utilize this type of software. Focus on your customers and employees, and leave the software and information system management to the experts.