How the Employee Selection Determines Your Business Future
Jun 7, 2016
Founding a business is not a demanding task anymore. Furthermore, funding it can also be done in a smooth way if you knock on the right door. However, getting the right employees for your newly launched business venture is still a true act of magic. The moment at which you have to choose only a few workers among dozens of candidates can have a huge influence on your business future. This is why the following guidelines should be part of your selection process.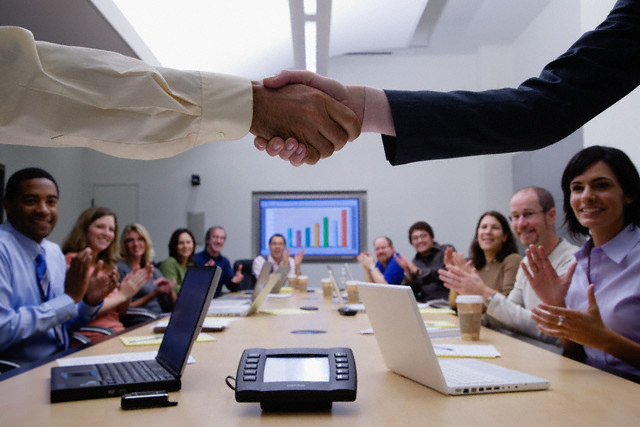 Several interview stages
What every business owner needs to do before they start interviewing their candidates is determine the number of stages every applied person has to pass. The most usual practice is to have three elimination rounds. For instance, the first stage could be an interview with the team leader, the second one with the business owner and the final stage could include some kind of a practical task. Finally, there should be a test which will show if the most serious candidates are ready for the challenges they are be facing in your startup. The business owner has to choose the right questions for such written or oral tests.
Test their determination
Since there are tens of millions of people waiting for jobs in the US at the moment, many of the candidates that apply for the jobs you have announced will not be suitable for the given positions. The thing with the majority of people is that they do not read the specifications and requirements for the jobs they apply to, but they simply send the same generic applications and cover letters. This is why you should include a special password or a code to your job ad(s). It will serve as a sign whether or not someone really wants the job you are hiring for.
Checking their references
When you have narrowed down the number of potential candidates, it would be smart to check their references. For example, contacting their previous managers is a good start. Moreover, a conscientious business owner will also inspect if their future employees had any trouble with the law. It does not have to be the decisive factor, but such information is necessary if you want to get the whole picture of your potential candidates.
Specifying the positions
Also, if you want to avoid misleading the candidates when it comes to vacancies you are offering, think hard about the descriptions in your job ads. If you are too concise and do not include enough information in those ads, both the candidates and your own team managers will be confused. Badly formed ads would waste your time, as well as prevent some qualified and educated candidates from applying to work for you. This is why the entire recruitment process has to be conducted in collaboration with your employees, team leaders and professionals. For instance, if you need new employees for the sales jobs, you will have to include some sales pros into the recruitment procedure. They will know how to recognize candidates that possess the potential necessary for those positions.
If you manage to hire the right employees for your new business at the very beginning of your business adventure, you will save a lot of energy, nerve and time. Therefore, try to incorporate some of these tips into your recruitment policy and ensure a fine business start.