Companies: Your Meeting Rooms Should Have This Essential Technology
When you run a business and have a team of people working for you, one thing's for certain: the need for meetings. They are events in the working week that ensure team members know what's going on within the business.
They also give folks the opportunity to raise concerns or address issues. For the most part, those events occur in dedicated "meeting rooms." One thing you may not realize is that some of those rooms lack technology.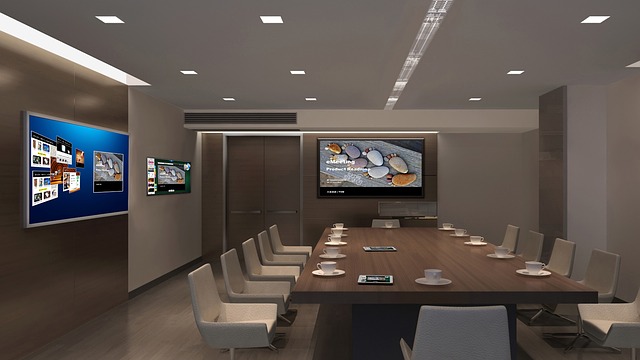 These days, it's crucial for meeting rooms to host a variety of technologies. Why? Because it helps people to convey messages to each other. For instance, TVs and projects get used for presentations. Speakerphones are useful for conference calls. And so forth.
Is your meeting room lacking in modern technology? If so, there's no need to panic! Today's blog post will give you some examples of how you can bring your meeting room into the 21st century. Here is what you need to know:
High-Speed Wireless Internet
It's likely that your meeting room already has some existing network points. They allow presenters to connect their computers to the LAN and the Internet. But, what about wireless Internet access?
I can guarantee you that almost everyone that goes in your meeting room has a smartphone. And I'm willing to bet that many of them also use tablets for work as well.
Such devices are useful for taking notes, researching and carrying out a whole host of tasks. It's straightforward to offer high-speed wireless Internet access in your meeting room. And it need not cost the Earth too!
Projector
There will be times where others can't see what is getting presented from a PC, Mac or laptop screen. One of the most practical ways of combatting this is by using Infocus projectors. They accept a variety of source connections, making them versatile devices.
These days, you can get high-definition projectors. Gone are the days where you had to use overhead projectors that were out of focus!
Widescreen LED TV
Many meeting rooms also have large, widescreen TVs installed. Because of their low footprint and weight, even 50-inch and larger screens can get fitted to the wall.
Employees can connect computers to them, just like with projectors. They can also get used for video conferencing and presentations too.
Climate Control
If you drive a car, I am willing to bet that it has air conditioning as standard. Many modern offices also have that feature too, especially those in large blocks.
Did you know that you can get climate control systems installed in your meeting room? They ensure that the right working temperature gets set in there. Anyone that has ever been in a meeting room for hours will know how "stuffy" they can get. Climate control solves that problem with ease.
USB Charging Points
A welcome addition to any meeting room is the facility to charge USB devices! That means you can charge your iPhone, for example, without needing to find your charger.
Well, I hope today's guide has been of use to you. See you soon!