Apple iPad Air 3 Release and Expected Features, Price and Specifications
Everyone is waiting for Apple's upcoming tablet iPad Air 3, and there is also in the tech world as iPad 7, according to the report, will be released in October or November. Generally you see, Apple has always maintained to release the next iteration of tablets probably to Christmas. Rumors are more focused towards Apple tablets on an iPad Pro, the iPad Air 3 and iPad Mini 4. In whichever way it goes, but I have some information about the new iPad Air 3.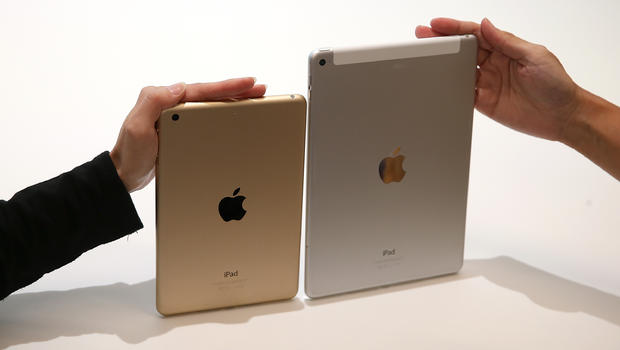 Apple iPad Air 3 Specifications, Features
When I will speak about iPad Air 3 specifications, VC Post asserts that the device most probably will come with a 9.7-inch display. As far as its software is concerned, the tablet visibly will run on Apple's upcoming iOS 9. Additionally, the iPad Air 3 will be thinner than predecessor or iPad Air 2, likely to thickness of 6.1 mm. There is another rumor about iPad Air 3 configurations that include Apple A9 processor, 2 GB of RAM and 4K screen resolution and pixel density of 401 ppi, which is so similar to the iPhone 6 Plus, as Cross Map claimed.
Have you heard that, Samsung is manufacturing the A9 processors for Apple. This info will enable the South Korean tech giant to gain back few customers lost to Taiwan Semiconductor Manufacturing Co. Furthermore, as rumors claim the iPad Air 3 could come with a water- and dust-proof feature.
When we talk about the camera configuration, Apple clearly boost the megapixel of the rear-facing iSight camera of the iPad Air 2 in 2014 year. We always heard only traditional 5 megapixel unit and now it is upgraded to 8 MP unit. One more additional thing that the predecessor iPad Air 2 also lies with burst mode, panoramas, slo-mo, time-lapse and timer mode. The features are likely to be part of its latest version also. It is also saying that there will not be any more megapixel count nearly, according to the Mac World.
Apple iPad Air 3 Price
 As Mac World said, the iPad Air 3 will be priced similarly to iPad Air 2. So, the iPad Air 2 with 16 GB storage and Wi-Fi only connectivity was likely to be priced at 399 GBP at launch. The 64 GB model, will came with the price of 479 GBP whereas the 128 GB variant was priced at 559 GBP. The upcoming and stunning looking, Apple iPad Air 3 can be expected to be similarly priced but I wonder this will happen. We are expecting grad from iPad Air 3 and Apple has yet to come out of the rumor about the specifications or price for the iPad Mini 3. We are still finalizing the news and rumors but nothing in the form of confirmation we are gaining. Last year iPad Air 2 did well and its selling was pretty well and expecting more on the features, specs or any sort of development for its successor iPad Air 3.