5 Simple Steps To Improve Your Social Media Marketing Campaign
Social media is an excellent tool in the modern era. It has various uses, one of which is marketing. So, here are some tips to help you use social media for marketing:
Use Various Sites
Don't just stick to 'classic' social networking sites like Facebook/Twitter, broaden your mind! Use other sites such as LinkedIn, Google+ and Instagram too. The more sites you use, the better your social presence will be online. If you want to use social media marketing, you're going to have to create accounts across multiple websites. Obviously, by using more sites, you'll have the chance to engage with a larger audience.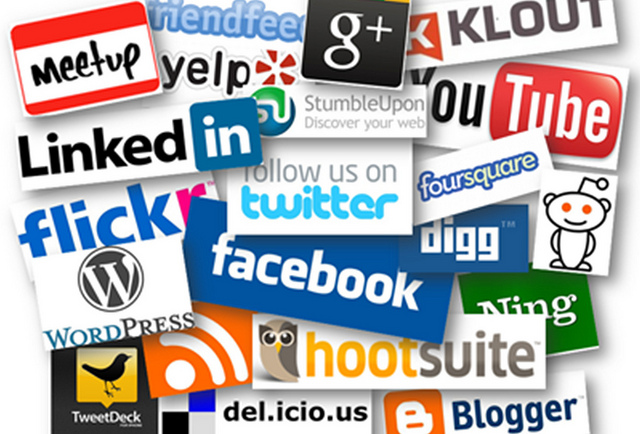 Post Good Content
The key to a successful account on social media is the content you produce. You have to write status updates and tweets that are funny and engage your followers. No one will bother with a Facebook/Twitter account that posts boring things all the time. Keep up with current trends and post light-hearted things, like memes or jokes. It's important you don't cross the line and post something controversial or rude.
Pay For Advertising
You can place ads for your business on social media sites like Facebook. Social media adverts are excellent because they're going to be seen by masses of online people. Firstly, you'll need to create a catchy add that draws people in and gets them clicking. And secondly, you'll need to target your ad to a particular audience. My advice would be to seek help from a web marketing agency when choosing your target audience. They'll know the best ways to reach your target audience and have your ad showing at the best times and in the best places. If you're looking to spend money on social media marketing, then adverts are the way forward.
Chat With People
There's no point in using social media if you aren't going to talk to anyone on there. What makes social media so good for marketing is the fact that you can easily interact with people. You should talk to users on social media, it's a fantastic way to promote your business. Just remember, you should remain professional when interacting on social networking sites. Don't get involved in arguments and start insulting people!
Post At Peak Times
When you're posting on social media, you should look to do so at peak times. These are times in the day where most of your friends/followers are online and likely to see your post. If you can post most of your content during these times, then it increases the chances someone will react to it. There's more chance someone will retweet a tweet or like a status if it's posted in peak hours. On the flip side, don't post so much when people aren't online. A very small percentage of people will be on social media at 4 am, so best not to post then.
Think about some of the ideas mentioned if you want to use social media as a marketing device. It's truly a brilliant way for you to market a business; it's easy, accessible and affordable. If you aren't already using it, then hopefully this article will give you the incentive to start!