5 Tips to Choose The Best Website Design and Development Company
Dec 22, 2014
Your company or business website needs to be meaningful and professional. Creating one such website is not a laborious task, provided the necessary guidelines are followed. Everybody today is aware of the online sphere and how a useful website looks like. Websites that have gained prominence are usually the ones that are filled with valuable information about services and products, offers easy navigation and many more. It is important to pay close attention to the website design and work on it consistently. Here are 5 tips to choose the best website design:-
Keep the website navigation simple and easy
To opt in for an impressive web design is to make it easy for the online browsers to navigate through the website with the help of easy navigation tools. There are many kinds of online browsers that can visit your website and might shy off when faced with intricate navigation menus. Not everyone is internet savvy. Let your web page have adequate information about which to button to click or where to go next so that the online reader has clarity about the website and wants to visit it more than once.
State the main point in a direct manner
Whenever an online browse lands on a website he/she wants to know what the website is all about. Therefore, make it a point to put the most important fact about your website on the homepage directly and the secondary data just a click away. This will attract more traffic online as the online audience will not have to search far for the core content.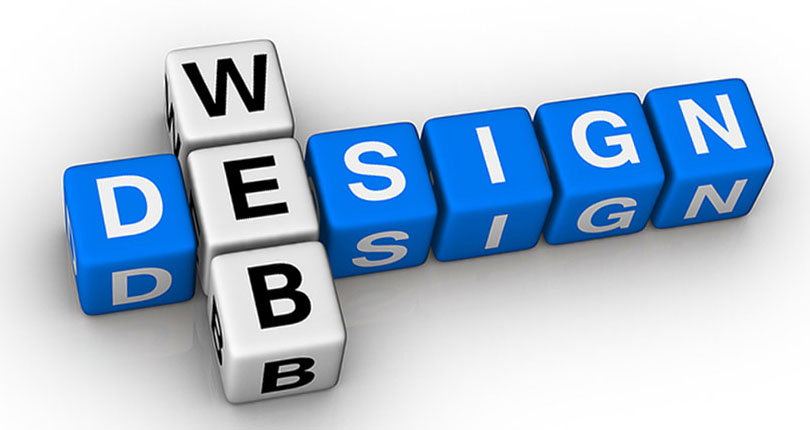 Choose the best colour scheme
To enhance the website design it is important to choose the best colour scheme that will attract the online audience instantly. This does not mean opting in for loud colour combinations, but a colour theme that will go with the main content of your website and also pleasantly appeal to the online viewers.
The first and foremost thing to consider here is the background colour. Usually beige and blue backgrounds work very well. You may also want to use separate colours for the header and link buttons. Even when you are using contrasting colours its best to see that it complements the main colour theme. Also the colours should not fade away the text. Usually, the text colour is kept black for clarity.
Page layout and fonts
The page layout is a crucial aspect of web design as it aligns the text with the images. Other than this choosing the correct font too is essential so that it is easy to read. The fonts that generally work well include Times New Roman, Verdana, Georgia, Arial and Helvetica.
Restrict the banner advertisements
Banners though can prove to give a dynamic impact to the web design, it is important not to overdo it, else the website looks promotional. Even if you are opting for an ecommerce website design wordpress, excess banner advertisements can lead to more bounce rates than attracting traffic to your site. Visitors should feel that they want to purchase certain products from your site than being forced to by excessive banner ads.