5 Best Drones with Camera Under Rs. 10,000
Nov 18, 2015
Drones are quite fun to fly! Not just that, these flying machines are used for cinematography and photography for quite a long time now. Since the elevated view is something quite desirable in the field of photography and entertainment, these drones have now gained popularity. However, professional drones don't really come cheap. They cost quite a lot, hence the drones that cost under 10,000 rupees are getting widely popular. Even if local stores don't sell them, having one imported paying the duty charges don't bite much. Here's a list of 5 best drones which is available under 10,000 rupees.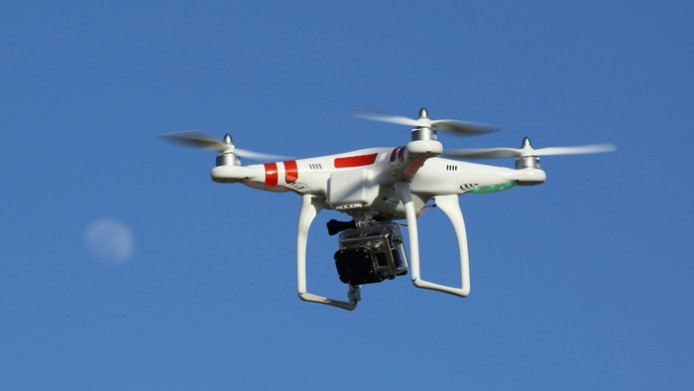 Holy Stone Quadcopter with HD Camera
This drone is made of plastic, looks bold and there are quite good amount of protections to stand against small crashes. The four rotors are protected with plastic guard frames, and the basic stabilization techniques would keep it stable while on air. There are dedicated keys for specific actions one key return, 360 degree flip, headless security etc. The camera captures videos in 720p and stores in the 2 GB card. Price – $69.99, Rs. 5,999 with duty.
UDI 818A Drone with HD Camera
UDI 818A is made by USA Toys, and due to its impressive build quality and overall nice aesthetics the model has become very popular in every potential market. The battery takes around 2 hours to fully charge and average flight time with a fully battery is around 10 minutes maximum. 360 degree flips take the press of only one dedicated button, and basic flying is very easy using two joysticks on this drone. The 720p HD camera records video footages directly into the SD card. Price – $99.99 or Rs. 6,599 with duty.
Syma X5C-1
For a budget under $70, this drone comes with 6 axis gyroscope stabilization. Grip on wind will never be lost and the rotors on this quadcopter are well protected to stay put in case of a minor crash. The remote uses spread spectrum technology to further extend the reception and hence, it has a long flight range. The HD camera records video while on flight and saves into the SD card. Price – $59.99 or Rs. 5,199 with duty.
Hubsan X4 H107C
Speaking of quality, Hubsan X4 happens to be a top-notch product within an inexpensive budget range. The camera captures 2 megapixel photos and 720p videos, directly into the SD card. Even though it comes disassembled into the box, once assembled it's ready to fly. There are pre-defined modes for beginner and expert fliers. Apart from the drone and its controller, there's a charging cable inside the packaging. Price – $89.99 or 7,799 with duty.
Sky Viper HD V950
It has won plenty of awards for not breaking down very easily, its design and flight quality everything! The Sky Viper V950 captures videos in 720p HD. Also, 6 axis stabilization keeps the drone stable on air. It has a unibody chassis which could take up slightly intense impacts in case of minor crashes. For beginners to experts, anyone can fly this drone with little bit of practice. Price – Rs. $89.99 or Rs. 7,799 with duty.
Conclusion: The prices are determined using the conversion rates and duty structure. Local stores or international shipping charges may make some further difference.