Thinking About Starting A Photography Blog? Here's Why You Should!
Mar 8, 2016
Many people will tell you, if you're a photographer, to start a blog. You've probably shaken off these pleas, quite happy to keep your photography hobby a strictly offline one. This in mind, are you missing out on a great opportunity?
Yes. Yes you are. It's no secret that blogging is a huge business. In fact, over 74 million sites rely on the WordPress CMS, primarily used for blogging. Over 50 percent of these sites are running with a free WordPress account. The best thing is, these sites can cover any kind of hobby, allowing you to express yourself in a tonne of glorious ways.
Even if you already have a blog, you can still adapt it to fit photography. It's never too late. Blogging is uber important for photographers, so it's something you should consider.
Why should I start a photo blog?
Blogging is generally considered a laid back medium, not bound by any formal constraints. This is true to a certain extent, and that's why you'll see such a wide range of sites out there.
This means that blogs are extremely personal. Your photos may have a unique feel and vibe that you aren't aware of, and this could make your blog stand out. There's an old story about Vincent van Gogh, and how he thought his paintings were rubbish. Flash-forward to know and he's one of the most renowned artists on the planet.
It's an extreme comparison, but you get the idea. You might not think you have anything to offer, but other people could be utterly compelled by your snaps, so share them. Additionally, this allows you to get feedback from people who will be honest. Brutally honest. It's a feature that the internet is known for, and it can be helpful for improving your photos.
One other area the internet is known for is trend-setters. People who start campaigns, who make risky videos, and who dare to be different. You could be one of those people. Look at the current blogging space. Are there any super-famous photo bloggers? No. That could be you, and you could fill that gap.
You could do camera reviews or comparisons. The Panasonic Lumix DMC-FZ1000 caused quite a stir when it launched, and rightly so. It was the first bridge camera in existence to feature 4k video recording, and the web was flooded with videos and articles about it. There are other trends for you to latch onto to get yourself started, so find them!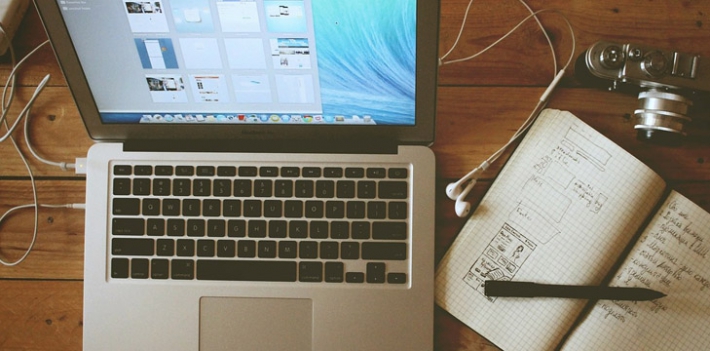 How can it help my professional life?
I'm glad you asked. It's no secret that the internet has created some of Gen-y's most popular celebrities, but a blog has other, more realistic goals too.
A blog could act as your portfolio. Give clients and prospective employers a platform from which to sample your work. These people really are scouring the web for talent, so make yourself easy to find.
Additionally, if you take snaps of a wedding or party, an online blog gives your customers a place to view the pictures. This increases traffic to your site and attracts more future clients in the process. Win/win!
Will it cost me anything?
Absolutely not! Many blogs, like the aforementioned WordPress, offer a free service besides paid ones. So if you want all those fancy features, you can have them. But a basic free blog will give you all the functionality you need, so don't worry about it.
They're also really easy to maintain, and you won't have to trawl through lines of code to make a change. There are templates, modules and everything you need to build a killer site in minutes!
So, if you're considering going down the blog route, go for it! It'll be a decision you won't regret. It could lead to a lucrative website one day, but you need to make small steps first.