The Benefits Of Launching A Mobile Application
Dec 19, 2015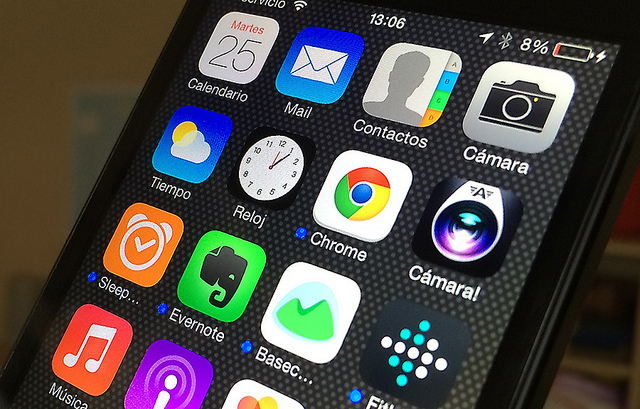 Thousands of businesses now run mobile applications alongside their websites and other digital tools. The trouble is that some company bosses still don't understand the benefits involved. For that reason, we wanted to publish a post that sets the record straight once and for all. Sure, developing a mobile application can become an expensive process. However, it could pay for itself in a matter of weeks. Do yourself a favour and read the information on this page carefully before making your decision. Mobile apps are the future, and you don't want your company to get left behind.
Reaching a new market
It's possible to reach almost any market with the use of internet advertising. However, more than 50% of all traffic now comes from mobile devices. That means you might reach people who've never encountered your brand before. Expanding your customer base in that way should mean your business makes money. Some people don't use the internet browser on their smartphone because websites are difficult to navigate. They do, on the other hand, use their app store to download relevant applications.
Integrated SMS messaging
It is now easy to install an SMS API and send messages directly from your application. That means you can keep in touch with customers and ensure they get accurate information. Best of all? Most modern SMS API solutions will allow you to send bulk messages and keep track of their delivery times. It could be one of the best marketing strategies you've seen this year. Do some research online to learn more about the advantages of SMS.
Easy to showcase new products
You can use an application to send push notifications to smartphones. That means you can let people know when you have a new product in seconds. Customers might not browse your website every day, but that is no longer an issue. With a mobile app, you can effectively tap them on the shoulder and say, "look at this." You can also allow users to create accounts that store their payment information. That could mean they can make purchases and check out in a matter of seconds.
Makes you look professional
All the top companies have mobile applications these days. So, you will join an elite group, and that could help the public perception of your brand. Most people think that smartphone apps cost a fortune to produce. That is why they will presume your company is successful and reputable when they see your release in their app store. You need to present the best image possible to your customers, and a mobile app will help.
You now understand all the main benefits involved. There should be no doubts left in your mind about the importance of mobile apps, and what they could do for your business. Just make sure you select one of the top development firms to ensure you get a premium product. Poorly designed mobile applications will create the wrong impression of your business. It's always worth spending a little more to get a flawless design that works.