How Social Media Helps in Small Businesses Growth
Sep 5, 2013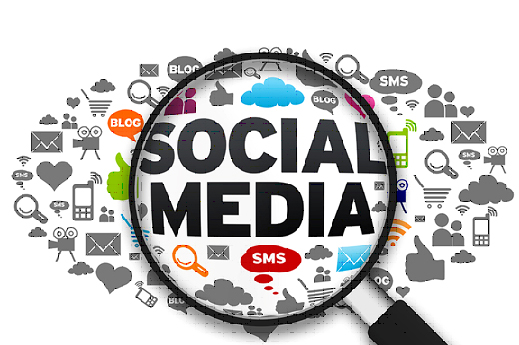 By the end of 2012, there were 1 billion Facebook users, 500 million Twitter users, and 200 million Linkedin users. From this, you can know how popular are the social media sites among the users. By using this marketing channel for the small businesses, growth can be very effective. It is very essential for the small businesses to make a strong social media marketing strategy. This will increase the engagement among the potential prospects which they are not able to make using the other marketing channels. You can know more about how the social media helps the small businesses by reading the below points.
Refines Your Brand
Most of the people in this world are willing to do business with other people as well as with the brands. Twitter is a great place which helps one on this. Twitter has just launched an app called Vine video app which helps the businesses to introduce themselves with others using the 6 seconds video clip. So, the small businesses can take advantage of this app. Most of them will face problem in creating and uploading a video. In this case, they can use blog to connect with the end-users.
Helps in Monitoring Your Brand Reputation
In social networking websites, there are infinite number of conversations that take place regularly. The conversations can be of any brand and even it may be positive or negative about that brand. So, using the social monitoring tool you can know about the mentions of your brand that are bad, and the tool also allows you to ruin your brand's negative conversation. This will help you to maintain the good brand reputation in the market as well as there is more of a chance of getting good prospects.
Can Get the Status as Industry Experts
By sharing some valuable and informative contents on the social media sites will help you on gaining the status as industry experts. Your popularity in the social media websites will increase due to this and also will help in finding more prospects.
Builds Loyalty
Most of the people are following the social media accounts of a company to know more about them very well. So, the businesses have an opportunity to turn that follower into a customer. Turning a follower into a customer will help that company to earn the five start grade among the followers. Most of the users on the social media websites are following and liking what their connections do. So, if anyone likes and follows your company social media accounts then there is more of a chance of getting more new connections.
Increase in Search Engine Rankings
Most of them are using the social media websites greatly to increase their SEO rankings because Google is considering the social media signals first in order to rank a website. So, whenever you share an informative content about your business, you will get more likes and also Google will give more importance for that content in the SERP. Don't create the content just for the sake. Try to give some information for your followers.
From this you can know how important is the social media for the small businesses growth.
Author Bio:
Prabhu Sundarraj, is a passionate blogger and digital marketer in a mobile app development company "Ndot Technologies". He has written many tech blogs on many popular websites in the topics like iPhone app development, Android apps development, mobile app marketing, SEO, and Social Media.
About The Author
admin
Hi I am Vaibhav Mondhe Owner of Tech Cing. Our income is utterly a resultant of the email and web-advertising; however, we are not engaged in sale of any product or ideas online. We strive for fair news coverage, particularly from technology sector. Find us on Linkedin Google Facebook