Graphene Material, AMOLED Displays Are Among the Most Buzzed for Galaxy S6
Jan 10, 2015
Samsung was quite proud of its flagship S line-up devices. However, taste got bitter through the recent release S5; hence the champion manufacturer is all set to get back the lost glory for the S line-up devices through upcoming S6. To be honest, there is no official announcement on this. Especially, after Samsung setting mind to release one flagship in a year. This looks nowhere before MWC.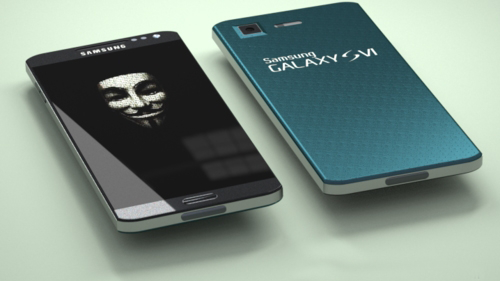 Samsung Galaxy S6: Specs
Loads of murmurings are in air for the S6 specs. Rumours keep coming, however, the more it gets closer to the day of release the more it gets solid.
Displays
Undoubtedly, the Galaxy S6 will be sporting a Super AMOLED display. Needless to mention about the mammoth size, still, as per the churn outs the upcoming Galaxy S6 might sport a 5.5 inches display. The best part of the process is that it will be coming with the combination of 2160 x 3840 pixels resolution.
Samsung is known for its stylish devices and this time to make it more terrific the manufacturer plans for coming with curved edges.
Design and Construct: Graphene body will be interesting
The biggest factor for which a manufacturer like Samsung has also to face the critics is for Galaxy S5's plastic frame. This spec definitely needs to be redefined this time with Galaxy S6.If you are expecting again those all metal frame, then Samsung is not among those who put the same wine in new bottle. Buzz is that the S6 will be using Graphene as material. Recently some new images have surfaced through rumour mills, but we can't really guess about the material just through pictures.
Tizen? Android 5.0 looks more confirmed
People are expert in connecting here and there like relationships. You must have come across the Tizen and Samsung news, but don't worry your favourite Android Lollipop will be there with the Galaxy S6 again. Yes, a better interface is quite sure something like the latest edition of TouchWiz interface.
Performance and Storage
So far Qualcomm 64 bit processor is most expected for the upcoming Galaxy S6. We all know Android Lollipop is the platform that can deal with 64 bit architecture in a finest way than the others. Talking of the latest news, reportedly Samsung might release two different editions of S6; one is with Snapdragon 80, and the other is Snapdragon 810. Buzz is that these two variants will differ not only in terms of price, but also with the destination of release.
However, the native Exynos 7420 can't be ignored as well. Exynos is of the 64 bit architecture as well running through eight cores, four of those will be Cortex A53, and four of Cortex-A57. The processor is most likely to be mated with 4 GB RAM.
Samsung reportedly is looking for three different editions of devices like 32 GB, 64 GB, and 128 GB.
Cameras
In terms of snappers, nothing latest is there except that earlier speculation of 20 MP at its back with better resolution. Earlier it was said that the S6 will be having 16 MP snapping option with improved specs. For your selfies there will be reportedly a 5 MP front facing option with image stabilization.
Author Bio: Prakash Thakur is a writer, blogger, who has keen eye on news, rumors and all the unusual stuff that happens around Best Galaxy S6 cases.