Coolpad Note 3 Vs Intex Aqua Ace Comparison
Oct 30, 2015
Budget smartphone market has always been full of options. If you want a powerful phone at a tempting price tag, there are always some good choices to count on. After the revolution of 2GB RAM phones, the level of proficiency in budget phones is moving towards the next level with 3GB of RAM. Yes, you heard that right. These days, some power-packed beasts are hitting the shelves with a whopping 3GB of RAM.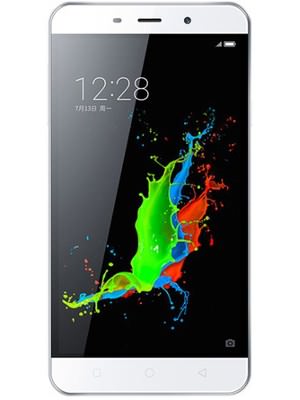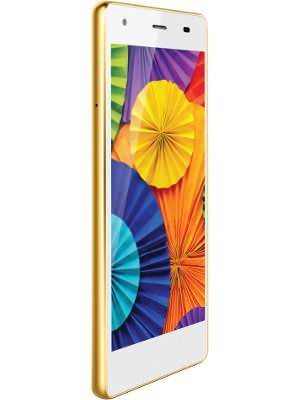 First, Intex Aqua Ace made its debut with 3GB RAM and prolific hardware capabilities, and next up, Chinese smartphone brand Coolpad unleashed its Note 3 phablet with 3GB of LPDDR3 RAM. Manufacturers like Micromax, Lenovo, and Xiaomi must have also planned their jump, but as of now, both these phones are creating severe confusions for budget buyers. So, if you're feeling puzzled in picking the best budget phone with 3GB RAM, check out our detailed comparison to know more about both these phones.
Design Language
The question of classiest budget phone comes to an end with the new Coolpad Note 3. The power-packed device features a strong aluminum frame inside and boasts a stunning look with very thin-bezels on the front-panel. It looks fairly sleek, slim, and compact, and houses a very responsive fingerprint sensor as well.It gives a great grip and looks extremely premium with a sassy combination of rear camera and fingerprint sensor.
The design language of Intex Aqua Ace is also impressive, but this phone looks more like a member of Sony's lineup. It features standard plastic body, but the camera placement is completely inspired from Sony Xperia Z and M series. It comes in classic black and white color options, weighs just around 120 grams, and tips on the scale at 6.7mm. As per dimensions, Intex Aqua Ace is definitely better, but the bezel-less display of Coolpad Note 3 is something which you don't get every day, especially from a budget smartphone. Plus, there is also an advantage of biometric security with fingerprint sensing capabilities of Coolpad Note 3.
Display Quality
The display panel of both phones has been enriched with the same resolution of 1280 x 720 pixels. They both deliver perfect viewing angles, but if you'll look into details, the Super AMOLED display of Intex Aqua Ace will look slightly better with a higher pixel density. Because of its smaller size, Aqua Ace features a higher ppi which makes its Super AMOLED display look slightly denser than Coolpad Note 3. The 5.5-inch IPS display of Coolpad offers viewing angles up to 178 degrees, but lacks some pixels when matched against Aqua Ace.
Hardware
The hardware equipped with Intex Aqua Ace and Coolpad Note 3 delivers incredible user-experience without any lags or glitches. Both phones power up by 64-bit MediaTek processors and create an ideal environment for heavy gaming and multi-tasking. Coolpad Note 3 powers up by a MediaTek MT6753 chip with eight cores, while Aqua Ace houses a quad-core MediaTek MT6735 chip clocked at 1.3GHz. They both boast 3GB of RAM and look good enough to deliver top-notch performance with minimal lag, glitches or thermal issues. Heavy gaming, video buffering, and multi-tasking will not be a problem with any of these handsets.
Software
For software, Intex Aqua Ace and Coolpad Note 3 both run the latest iteration of Android with their own custom skins. Coolpad Note 3 runs Android 5.1 Lollipop with Cool UI 6.0 on the top, while the Aqua Ace runs Android 5.1 Lollipop with small customizations. The brand-new Cool UI 6.0 is extremely clean, slick, and faster than stock Android, but the interface packed with Aqua Ace sits somewhere closer to stock Android 5.1.
Camera Setup
The camera setup packed with Coolpad Note 3 is really impressive. The power-packed features a 13-megapixel rear and 5-megapixel front-facing shooter with a bunch of elements which includes, CMOS sensor, F2.0 aperture, LED flash, 5-element HD lens, and much more. It delivers ideal snaps under daylight and lowlight conditions, and packs a real punch against other budget phones rolling in the market.
Similarly, the new Intex Aqua Ace also offers an ideal ecosystem for photography enthusiasts. The device features a 13-megapixel sensor with its main camera and a 5-megapixel sensor with its front-facing snapper.It delivers decent image quality in different conditions and includes features like, autofocus, LED flash, face detection, gesture support, panorama, and Mira vision. On whole, both handsets will give your decent photography experience with better-than-standard image quality.
Storage
In terms of storage, the situation is almost in balance. Both phones pack 16GB of inbuilt storage and offer sufficient room for work and play.They offer additional support by expandability as well. But, Intex Aqua Ace offers more flexibility for expansion with support up to 128 gigs, while Coolpad Note 3 is restricted only up to 64 gigs.
Battery
The biggest difference between the two phones comes from battery capabilities. Intex Aqua Ace offers decent support with 2300mAh battery, while Coolpad Note 3 stands out completely with a humongous 3000mAh battery.The power-efficiency of this Chinese handset is a major advantage over Aqua Ace and other budget phones rolling in the market.
Pricing
As of now, Intex Aqua Ace is hitting the shelves at Rs. 12,999 via eBay.com, while Coolpad Note 3 will be available at Rs. 8,999via Amazon India.It will come with a bunch of offers, and the registrations for its first flash sale scheduled on October 20, 2PM India are also open.
Final Verdict
As per our opinion, Coolpad Note 3 is the clear winner in the battle of 3GB RAM phones. The new device packs top-of-the line performance, looks stunning, and most importantly, comes at a tempting price bracket. It offers an incredible user-experience with buttery smooth performance, and is one of the only smartphones that offer full-value for money. So, if you're shopping for a powerful and classy phone with a tight budget, we'll suggest you to go with the new Coolpad Note 3 instead of Intex Aqua Ace, Lenovo K3 Note or any other budget smartphone.