New Features Of OS X Mavericks And Update Of New Safari Browser
Jun 24, 2013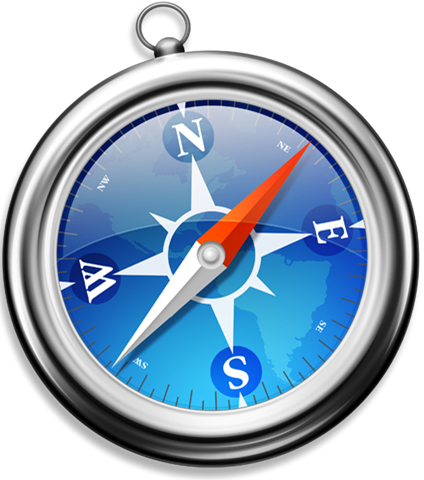 At 1:00 on June 11, Apple held WWDC (Apple Worldwide Developers Conference) meeting in San Francisco. At the conference, in addition to MacBook Air and Mac Pro, Apple introduced more mobile devices iOS 7 system and the new OS X operating system version -Mac OS X Mavericks.
The new OS X operating system gave its name to Mavericks, and version code is 10.9. Until the last version of OS X Mountain, Apple has always chosen feline named. At the General Assembly, Apple Senior Vice President Craig Federighi introduced the new system, but also funny, said "We really cannot think of the tenth generation of the OS X to use any new feline named, and that we have considered sea lions. "Ultimately, however, the new system was named Mavericks (Mavericks), Cook also announced at the meeting, in the future the new Mac OS operating system will be named California's attractions.
At the conference, Apple also brings Mac-related data to show the achievements of Apple Mac in recent years. Data show that in the past five years, Mac growth rate of 100%, while the growth rate of the PC industry is only 18%. It can be seen that Apple's Mac OS X operating systems and Windows systems are gradually narrowing the distance. And the new OS X Mavericks operating system not only improves some of the original features, the new tag search capabilities and added multi-screen display feature will allow the user's operating easier, and the new operating system also remained unique Apple Desktop experiences.
Ten New Features of OS X Mavericks
1. Finder Tabs tag browsing:
Finder Tabs tab allows the user to pull down a Tab window around, which is somewhat similar to the Safari browser paging operation. Multiple users can switch freely Finder tab, and reorder, etc., and operation is quite simple, just drag and drop to complete. Finder will support full-screen mode, allowing users to enjoy a more convenient operating experience.
2. Tags:
Tags feature can help users easily locate numerous documents they need to file a new management file functions. Users can add a different label document to facilitate classification and future lookups. Tags can even files stored in iCloud cloud add tags.
3. Multi-Screen Display Function:
The new OS X Mavericks has multi-screen display function. Each display content on the screen can be a separate work desk, full-screen applications, and application switching and other operations will not be affected in any way. This will allow the user the flexibility to work to become stronger. Users can even use HDTV HD TV as a secondary monitor by Apple TV set-top box.
4. The New Safari Browser:
The new Safari browser will provide smoother performance and simple interface, and use the new sidebar, allowing users to quickly and easily find the most visited sites. Share Link can easily view the user friends on Twitter share content. Safari uses the new Nitro Tiered JIT and Quick Start technology, which will allow users to access the site more efficiently. The new Safari also has a variety of power-saving function, and has a strong performance while minimizing power consumption will be used.
5. App Nap:
App Nap is a supporting background resting function, which can effectively reduce the background application's power consumption. Some applications will often cause great power, and when we do not want to close it, you can open another active window, so that large power application is in a secondary position, or covered by other applications, Then App Nap will be reduced by 72% of the CPU activity, so that battery life is more secure.
6. ICloud Cloud Keychain Access Functions:
Users often forget login password for a site, and worry about this. OS X Mavericks new iCloud cloud keychain access features will help users to remember complex passwords, and has a strong encryption protection. It can remember user on any website user name and password and push it to the users of other Apple devices. When you visit the Web site, iCloud cloud key chains will automatically help users fill in a password. The cloud access key chains feature will allow users no longer worry about password management. Of course, a user of the three security numbers or credit card needs its own input.
7. Notification Center Features:
The new notification feature allows users to learn anytime, anywhere to remind all of the information, and the user can directly respond to operate. All alerts will appear in the upper right corner of the screen, so the user can directly reply to the notice, check e-mail and so on. If the user subscribes to a major event on the site, even if the user does not open Safari, all will receive a system notification to alert the user. And when user is temporarily away Mac, it will also save all user reminders to allow users to easily see all of the missing information.
8. Calendar Application:
On OS X Mavericks, the new calendar application got better improved. Interface not only looks more simple, clean, but also adding a lot of useful features. Users can easily within weeks, months and years to switch between, see their Notes tab. When creating a new event label is also more convenient. In addition, the new calendar applications, also the location of the event to take place in the map display, and automatically calculates the traveling time, even the day's weather can be learned early, allowing the user to make full preparations before traveling.
9. New Map Application:
iOS 6 Maps application on the user who has been suffering from doubt, and Apple has been trying to improve the Maps application defects. In OS X Mavericks systems new map application, the user can smooth the map to zoom, you can also view Flyover 3D effect map. Of course, it also includes a variety of search functions and real-time traffic, etc., when the user selects a good travel route, you can easily send it to other users on iOS devices.
10. IBook eBook:
The new OS X Mavericks systems, iBook are first ported to the Mac version. Users can view the slide flip and zoom functions to read downloaded e-book content. IBook and the user can at any time take notes, highlight text within the book to make relevant comments. It also can be iPhone, iPad and iPod touch synchronization, iCloud cloud will play a role in synchronizing bookmarks.
The new OS X Mavericks system is not only more perfect in function, but also the performance is quite good. Currently, OS X Mavericks beta version has been available for download, and the official version will be released in this fall.