Microsoft launches Office 365 Home Premium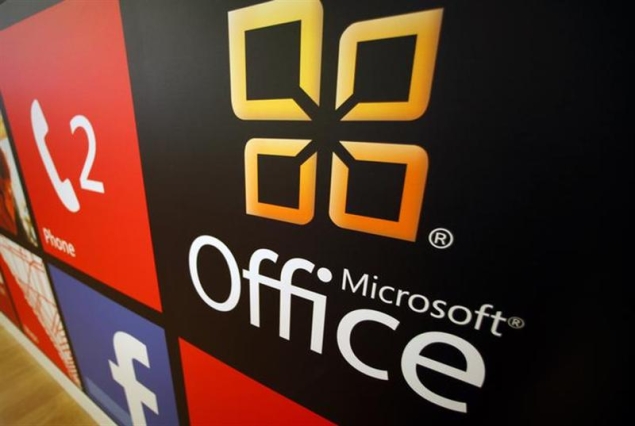 Microsoft has finally launched its new Office suite called Office 365 of course, which is tailored to target a wide range of devices. The company hopes to drive back Google and other competitors. The launch of the device also sees Microsoft going the Adobe way of charging users and annual fee for the services instead of a lifetime registration fee for a particular version of a suite.
The new service will support upto 5 devices on a single license and will feature the usual Microsoft Office applications like Word, Excel, One Note , Outlook , and a storage space of 20GB on Sky Drive along with 60 free Skype minutes every month. This seems quite a bargain and could bring back users from Google Docs.
Currently OFfice 365 Home premium is the only version that is available and it offers the mentioned features along with support for Windows tablets and desktops along with Macs. The suite is available currently for $99.99/year which is about INR 5500; the same package is available as a University package to students and scholars for $79.99/year. If you like the old way of buying software as boxed packages, you can still but them in the form of Office Home 2013, Professional 2013, and Business 2013. There will also be a version of Office 365 for businesses that will be released on February 27th; the business version will come with even more features according to Microsoft. However there isn't an iPad or an Android version of the suite, which is obvious because Microsoft would want to push the sales of Windows tablets which have not been doing so well.
The move to a subscription based platform reflects the company's shift towards the subscription model according to Steve Balmer, Microsoft's CEO. He so proclaimed that over a billion users would be using the Office 365 suite over a period of time.
But It would be difficult for Microsoft to compete with Google's Docs and Apple's iWork suites which have already taken over a large number of users over the past few years. Google has also updated its Mobile apps to provide better functionality and support for OuickOffice which offers slightly more advanced features compared to the Docs app.
Microsoft's decision to not support tablets other than it's own could prove to be a big deal breaker for many iOS and android users who already have other alternatives to the Office suite in the form of web apps.
The suite will be available in 56 countries and the 2013 versions of the application suite will cost $140, $220 and $400 respectively for the Traditional Home and Student , Home and Business and Professional versions respectively.
The new suite has undergone a lot of changes to reflect the Windows 8 user interface, users would also be treated to new features in Excel such as Flash Fill and Auto Analysis which could prove to be the highlight of the application.
It is however too early to predict whether Microsoft will be able to cover lost grounds or fall back further behind it's competitors in the both the home and enterprise sector.