LG G2 SmartPhone Review, Price and Specification
Jan 15, 2014
In the confusing world of Smartphones and Tablets, it is very determined task to choose a very compatible handset. If the manufacturer comes with such a brand and update that full fill your needs of smartphones then it would be very good for you but this generally not happens. While there are so much android phones in the market, the one of them is LG that has come with its G2 model that has a very large screen and impressive battery life.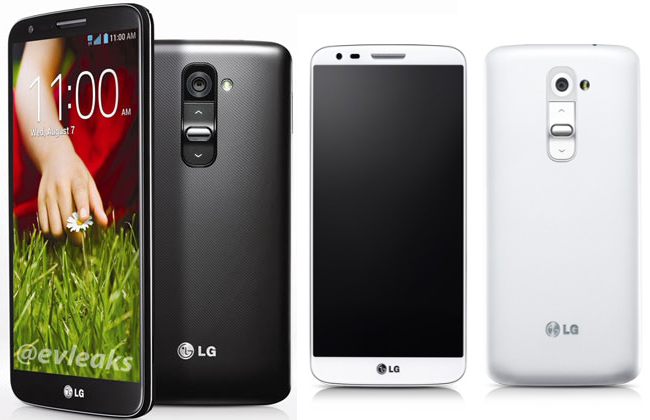 What is different in it?
LG G2 has made a major change in its physical layout by providing three buttons on the back.Comparing the screen of nexus 5, it has 5.2 inch superb screen and better dimension than others.
With optical image stabilization, remote control blaster and android 4.2.2 update, it has also introduced a new stuff of 24 bit audio recording and playback that made it Qualcomm's most potent mobile.
Design and Display:
LG G2 has better and unique design and very wonderful screen of 5.2 inch that make it very impressive. LG has provided its G2 model with very compact size so that you can put it into your pocket easily. It is totally sealed device that even does not allow any access to its battery. The physical position of buttons had made its design more attractive. While others have power keys and volume buttons are found at side, G2 has these buttons at back side. Its full HD resolution of 1920×1080 pixels with pixel density of 424ppi gives its screen a unique touch. Comparing with others, its edge is completely free from buttons and gives your hand a rest when you are working on it. Although its screen is big enough, it is not so much problematic to reach out your fingers at screen.
OS Hardware and Features:
LG G2 has been provided with processor same as nexus 5 and others Samsung smartphones. It has Qualcomm Snapdragon 800 chipset having 2.26GHz Quad-core processor that deliver the amazing performance. LG G2 is provided with 2GB of RAM but does not support MicroSD Card other than 32 GB internal memory support. It is provided with the same features as Optimus G Pro has. It has QSlide floating mini app that shut off your some core apps like calendar, internet and others that pop-ups on the top of task you are doingat the moment and let you run your two apps side-by-side. In G2, you can configure your front touch buttons according you and can configure their functionality along with a button that can launch QuickMemo app to take screen shot.
One amazing feature that is provided with G2 is that there is an eye tracking system that follows your eye movement and override the time-bound if you have set any.
Camera:
G2 is provided with dual camera mode- one front camera and second rear camera. The front camera is of 2.1MP and rear camera of 13MP resolution. Its rear camera can work even in low-light and clicks nice shots with Optical Image Stabilization. If you record the videos with your rear camera, you would have 1080p HD video with 60fpm resolution.
Battery:
Battery life of G2 is launched with better battery backup with having 3000mAh. It is said that it can provide the backup of almost 17.5 to 20 hours if used as 3G calls and 37.5 Days if just used as standby.
Verdict:
If take overall view of LG G2, then some points take it down. Although it is good in hardware but it lacks the support of MicroSD card that will create the problem of storage. Even its camera is of good quality but lack the quick response for auto-focus functionality. The lack of removable battery covers create problem when user has to swap battery and SD SimCards.
For price and Buy online Click here.