Is Audioboo the Next Big Social Network?
Aug 19, 2013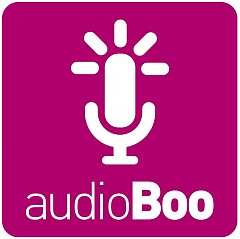 Social sound platform Audioboo is a next-generation podcasting tool which has continued to expand and grow in popularity with individuals, broadcast media and celebrities. As of today the platform has over 7.8 million unique users and in July 2013 it exceeded over a million listens in a single day. The channel provides a number of options, including uploading pre-recorded sound snippets or recording direct to the platform. Clips, known as boos, can then be shared or embedded in web pages or blog posts, making the platform ideal for those wanting to offer audiences diverse media. Audioboo is accessed via desktop or app, available on multiple operating systems.
Originally launched in 2010, Audioboo has built up global partnerships with prominent organisations including the BBC, Oxfam and The Wall Street Journal. The company has also been part of cultural events such as the Sundance Film Festival which took place in January. Audioboo set up a channel through which audio from the festival was hosted as well as interviews with film actors and industry experts.
Since its introduction, Audioboo has captured the attention of a number of celebrities including Stephen Fry, BBC Radio 1 DJ Chris Moyles and Imogen Heap. Additionally the social sound platform is also a valuable source for bloggers, who are continuously looking for ways to improve posts and make their content easily sharable. The channel enables bloggers to embed audio clips into their articles, therefore adding a new dimension and more variety to their work. Many readers are likely to make return visits to a blog that contains a range of ways of conveying information and Audioboo is also a source of visitor acquisition.
Interestingly, Audioboo has an extensive community of visually impaired users, who are able to use the platform more easily than other social networking sites. Easily navigated and straightforward to use, the social sound channel allows visually impaired users to listen, create, share and connect in an effortless way.
Further adding to the social status of Audioboo, in June it revealed it would be integrating with Twitter. Now Twitter users no longer have to click through to the site in order to listen to boos, instead they can listen through a bespoke embed in the timeline, meaning audio clips are even more accessible.
Audioboo has continued to establish itself as a leading social sound platform since its launch 3 years ago. It provides an alternative, personal and voice led dimension to social networking and if it continues on the same path, the platform that has been cited as Twitter for audio, will be on everyone's lips.
About The Author
admin
Hi I am Vaibhav Mondhe Owner of Tech Cing. Our income is utterly a resultant of the email and web-advertising; however, we are not engaged in sale of any product or ideas online. We strive for fair news coverage, particularly from technology sector. Find us on Linkedin Google Facebook