Best Small eBook Reader and Small Tablet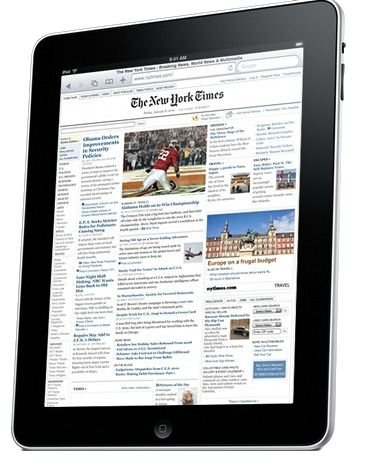 Choices: Currently there are many choices in both category there are basically 4 kind of e-book reader it the most popular 7-inch color tablets ($140 to $275); the old black and white e-ink readers ($60 to $149); midsize color LCD tablets ranging from 7.9 to 9 inches ($269 and up); and full-size color tablets like the iPad (mostly $400 and above).
There are lots of companies who are manufacturing e-book reader the most notable among them are Amazon, Apple, Samsung, Sony etc. But to choose the right product is dilemma for many customers so let help you in choosing the right device.
Getting the right choice: As there are several closely matched product that vary according to individual need hence think properly before choosing the right device.
Best overall e-ink readers: If you go in these category than definitely the winner will be Amazon Kindle with is great build and touch quality and ton of books to choose from Amazon both free as well as paid and a nice screen resolution this is a clear winner the other alternative is this category is KOBO GLO it's also a self illuminated self reader but it content is quiet less compared to Amazon Kindle but Kobo readers work with third-party EPUB e-book purchases, while the Kindle does not.
Best 7-inch color LCD media tablets: Here the competition is quiet tough and to predict a clear winner is a tough choice it vary from person to person but according to me the one product which impresses me greatly is Google NEXUS 7 it has got three more than 7 inch tablet at $200 today at the market beside a great build and touch quality and a nice screen resolution what is most important is that it is versatile
Full-size color tablets: Quiet clearly we are talking about apple I Pad yes the best eBook reader by far. It gives you access to the most eBooks, content and over 275,000 apps. It lets you surf the web and has the best functions and features of any tablet. The only slight cons is that it is difficult to read book in direct sunlight but then there are no devices yet made that will aid you to read book in direct sunlight and the second is it cost but considering the features and product specification it cannot come at a cheap price.
In conclusion we can say that apple iPad is fast, smooth, versatile and durable. Its access to multiple content and fast operating systems makes it the perfect choice for anyone, particularly those with alternative Apple devices.
So with these we come to the read of EBook reader section hope that this article will help you to correctly choose and pick the best possible device which can help you to read books comfortably with going for paper edition of books which can help to keep our environment green as there will be less cutting of trees enjoy reading.