3 Great Features of File Control
Jul 22, 2013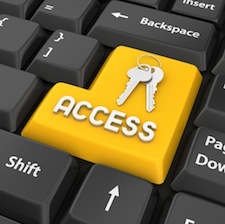 With most of the workload today being processed through electronic means for businesses, the software that develops file control has never played such an important role in the success of so many industries. Manually creating data can allow for human error that will completely disrupt a document, or damage an account based on misinformation being added to folders that shouldn't have been added to.  Luckily with advancements in technology constantly evolving, there are rarely such mistakes made, and the streamlining of company forms continues to grow. Below is a list of three of the features that make these tools so very necessary in today's workforce.
System Tools
This specialized software does more than just manage your folders; it also gives access to multiple tools, such as the ability for messages to be sent with links to documents that are stored in the system, eliminating the need to make multiple copies of the same data each time an e-mail is delivered. A built in planner also allows for reminders to be programmed and sent to staff when changes need to be made, creating a more smoothly running office.
Customization
Creating and applying a company logo to each item before processing it can be a real hassle. Through the use of this program staff members can make and save new documents in publically accessible folders, so that should a form be needed that requires the business emblem or product brand printed across the top of the page, this data is all readily available.
Bookmarks
Similar to bookmarking a favorite page on your home computer through use of the internet, the possibility to create sophisticated markers for popularly used forms helps to keep these documents readily available. The difference between your private online link and this company bookmark is of course that through use of this software the data you signify can be viewed through multiple devices, and even through different offices in completely separate towns. The multitier platform on which this program runs allows for mass sharing through an assortment of secure channels.
Whether you're a large corporate firm, or a small personally run business, the proficiency and professionalism achieved by this software allows for streamlined work techniques, and an improvement in employee accuracy. There are many brands to be used, each with varying designs and an array of different tools made available. If you're unsure of which to purchase, try researching and contacting the manufacturers for a possible demo or trial period in which you can test the program and see how it fits your company.
For more information with Control de Archivo, please visit us on our website.