We all know the fact that Apps are what make Android truly productive! Having said so, we would also say Games do contribute a notable part into that statement. Indeed, as far as the majority is concerned, huge number of Apps in its collection under the games category is what makes Android rich, as they may not be interested to use different kinds of Applications. No matter what we say about those productive applications, it is a practical fact that you need some Android games to get rid of loneliness. Suppose you are home alone, and what you have with you is a tablet PC. If so, to get rid of your boredom and to enjoy life, you can play some awesome games in that Tablet PC. Through this post, we would like to prefer you some superb games for your Tablet PC, which will indeed help you wipe away loneliness, when you are home alone. However, along with Android games, we will also include some iOS-based games since we do equally love Apple iPad.
Ingress – Enjoy the Power of Augmented Reality
We are sure Ingress will uniquely change your concept of gaming in Tablet PC. Our hopes become even strong, when we consider the fact Ingress is the product of Google's Niantic project! Being an Augmented Reality game, this game is all about playing while you live. This game offers online multiplayer support, which makes Ingress even enjoyable. It is worth noting that the game includes several awesome sections, which force time move faster than earlier, when you play this game. If you do not want to miss the compilation of Google's excellence and Augmented Reality, there is no need for a second thought to install this time-killer in your Tablet PC.
Angry Birds Go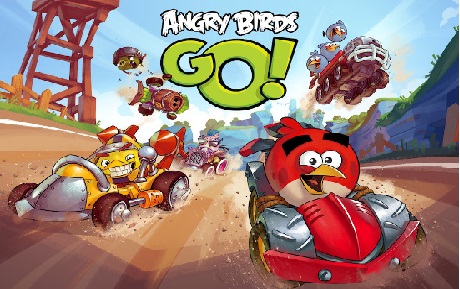 Unlike the aforesaid one, Angry Birds is available for both Android & iOS devices, and you will have same experience in both your Android Tablet and Apple iPad. Unlike other games in Angry Birds series, Angry Birds Go is all about race between your favourite birds and piggies. You have to confront a lot of obstacles throughout the race, and winner is one who crosses the finish line. Also, you can make in-app purchases to acquire more power for your birds. You can download the iOS version from here and Android from here.
Caesars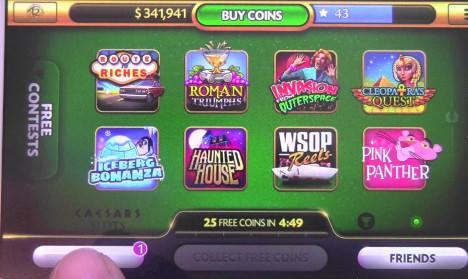 This is a must-install game for those who love casino games. Even if you are not able to visit a casino gambling center and to play games, you can play blackjack at Caesar's casino regardless your location or circumstances. The only thing you have to do is to install the application in your device using given link. According to user experience, the app is able to provide an awesome experience in virtual way.
FIFA 14: Is there any Soccer Lover?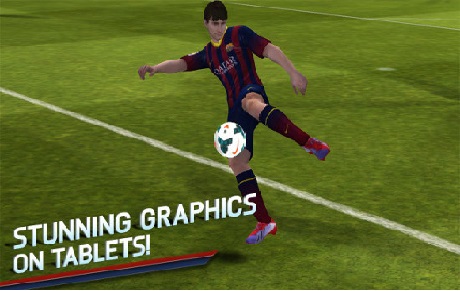 Why should you miss that virtual soccer experience in your tablet PC? If you are not interested in doing so, FIFA 14 is a must-install game for your Tablet PC, we bet. Just like the case of Angry Birds Go, FIFA 14 is also available for both Android and iOS. In this game, you can explore around 33 stadiums around globe and indulge in around 30 leagues. In addition, FIFA 14 offers awesome controls as well as other features.
GTA San Andreas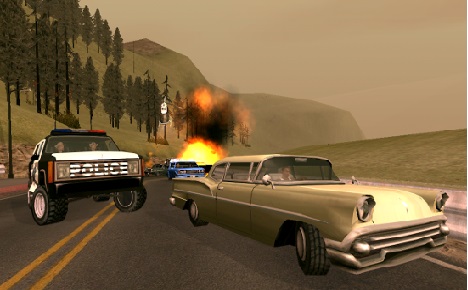 GTA San Andreas, being a popular game available for multiple platforms, requires no introduction at all! Indeed, you will get the same old experience of Grand Theft Auto in both your Android Tablet PC and Apple iPad, and the control section of the game is even impressive according to user reviews. Despite the fact that the game takes a lot of time to download that 1GB+ file in the case of iOS, you will hardly find a viable substitute for this in App Store. If you don't want to miss the power of GTA San Andreas, you can download corresponding apps from App Store and Play Store.
In addition to these, there are several tablet PC games, which are best time killers. Yet, we are eager to know those favourite games of yours.