Youngsters always want activity to enjoy in our lives. Almost every teenager plays different games as they like in this world. There are lots of games that are playing in this world. Cricket, Hockey, Football, Basketball and so many others game that people like and also play. In this article we talk about difference between the new and old generation playing games.
In this present age, people play games that based on Television, Mobiles and computers. These all devices are most attractive ways to attract play games. On the other hand if we talk old generation they play physical game like cricket, football, and basketball etc.. So they need group of persons to play at a specific time that is difficult every time. Modern generation have use to many technologies that give a platform to play games anywhere anytime.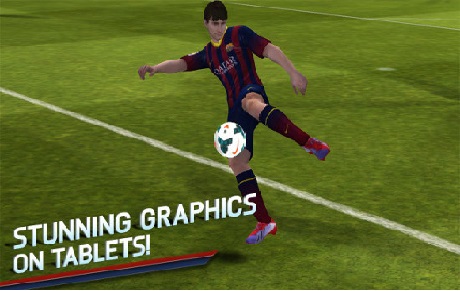 Personal Computer
Personal computer create a platform in which children and younger's are playing game at home any time. In later part of 90s, all game wassaving in floppy and hard disk which is very limited space. After some time, CDs were introduced that contain more space as compare to floppy. There are so many games are available on CDs that most of the people like. Most games are based on different stages and challenges that mostly people like and play as they know it's not playable physically. After growing internet facility, millions of online games are available that provide platform in which people play game with those persons that is living in different home, city or country. There are so many popular games on facebook social media where people have connected with so many friends and relative and play games with each other such as 8-ball.
Mobile Phones, Ipads and Tablets
Mobile phones, ipads and tablets are those devices that people carry with us. All these machine gives a platform people can play different games anywhere anytime. In new generation mostly people have touch screen phones, all these new generation cell phone have different apps for games. On the other side before 30 years, no one have these technologies. Before about 10 years everybody have mobile but they have just limited built-in games such as snake.  We can say that, game technology is growing fast through different devices day by day.
Television Video Games 
In later part of 90s, the video game was introduced which name is Atari. After some time another video game was introduced which name is Nintendo. These are very famous and popular games that are connected with TV. But now in this present age, Play station and Xbox are available that provides high definition display screen. Everybody likes those video games that look as real as they play, play station and x box create the platform in which people feel to play in real environment.
In conclusion, people use different technologies to play game hardly going to move anywhere, its means life is so simple and easy after getting these devices for playing. From the time of 90s technology is change very quickly that totally give unique platform to play game.
Author Bio
Katherine Brunt is doing research work on different topics that are based ontechnologies For 1 click dissertation help. From recent 5 years, she is working for a professional company as a writer. She has write lots of different content for websites.