It often occurs that the desire to give challenges to your friends over whatever gadget but often the different gadgets becomes the biggest hindrance. Now the barrier of diverse gadget could be solved by employing correct cross-platform game. Google and Apple had turned it precisely easy for the entire list of developers to manage old scores. Few ones are as follows:
Spaceteam (Android, iOS)- Spaceteam actually adds fun over iPhone through multiplayer games. This amazing game is free but in order to get it upgraded you may have to do certain purchases of outfits, ships etc. Over Wi-Fi it works for both Android and iOS. This is purely fun freebie.
Minecraft: For iOS and Android Pocket Edition- You could add many players in this game in the apps, Android and iOS. It comes for $6.99, sounds expensive but the fun it adds for the players is really amazing.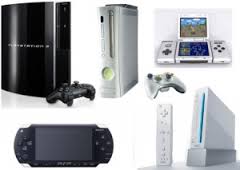 Real Racing 3: for free for Android- this game has the best look among mass over any available mobile platform. Both set of asynchronous- time-shifted online battles of real time is used in this multiplayer. The upgrades are available without any cost and could be done anytime. You just have to integrate via Facebook and could enjoy the race over any Smartphone.
Modern Combat 4: for $6.99 for Android and iOS (Zero Hour) -This game is available with Choice SIM option with adrenaline-filled war for diverse mobile platforms. You could enjoy party of 4 cross- platform multiplayer here. It's a touchscreen game and mobile friendly too. Though it is not too popular but could add some uniqueness to your enjoyment. People have high hopes for upcoming version of Modern Combat- the 5th
Super Stickman Golf 2 for iOS and Android at only$0.99- It is the continuation of first part of Super Stickman with more and challenging levels, hats, online players etc. A complete bonkers game with multiplayer cross platform ranging in between both Android and iOS. The first series of this game was the best one of Apple in 2013 due to multiple reason- powerups, 250 holes, online and local multiplayer, 32 courses and the most desirable multiplayer in race mode for bringing that desired twist.
Muffin Nights for both Android and iOS at just $0.99- you could find 3D visuals with ample of Mario inspired unlockables. It has action packed PlatFormers for both Android and iOS. It works on fairytale theme with 18 fairytale characters and each is unique in their own way. Reach to the boss level and enjoy to the edge! It also provide cross-platform multiplayer so that you can enjoy it to the edge.
Draw Something over Android, iOS and Windows Phone for only $22.99- It is known as parlor game and could actually turn you addictive. You can fight with any of your competitor here through your Smartphone. The second available version comes with innovative tools, brushes, new social section and above all with many new words and these features requires no payment.
Chess time for iOS and Android- If you are a newbie to Chess than it may sound dull to you but for all those who love to play Chess, it comes as the best known app. It is quite fast game and is available with cross-platform multiplayer. You get notification for all steps you take with revenue. This app requires a onetime payment of $4.99 only.
Other than that, you can always play and win real money at slotsheaven.com and play in different online pokies games.