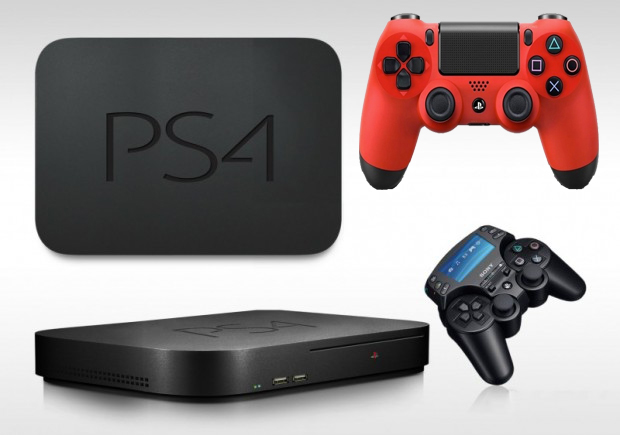 The Play Station 3 has not been a huge success as compared to it's predecessor the PS2 that was undoubtedly the king of consoles. But 2013 could finally see a new era of console gaming with the Play Station 4 finally set to be revealed on Wednesday.
It has been 20 years since the original Play Station was released at a time when console gaming was starting to take shape. The Play Station has managed to fight back the opposition from Microsoft and Nintendo. The Play Station 3 was a great piece of hardware but it's initial price along with the lack of backward compatibility for PS2 games. This helped it's main competitor the XBOX 360 to move up the ladder. To make things bad for Sony, the PSN network was hacked that led to the compromise in the encryption system for the PSP and the PS3, but the Play Station brand managed to still live on.
Last year saw the release of the PS Vita that managed to grab the attention of gamers everywhere but due to it's over pricing and the lack of games, the console couldn't manage to keep up with the tablets and phones.If you still want to own the console, you are in luck as Sony has announced a price drop for both the Wifi and 3G versions of the Vita. The price drop could bring the cost of the Vita down to $215 which is around 10,000-12,000 rupees. This could make the console an attractive buy for many.
When Sony announces the Play Station 4 on Wednesday, you could expect a lot of revolutionary features like cloud based gaming. The Wall Street Journal reported that the new console could come with a feature that let users play old Play Station 3 games through a cloud based subscription service. There is also word flying around that the new console's controllers will have a new LCD touch feature. But it is still too premature to believe this.
Microsoft was able to take over Sony's market share by releasing the XBOX 360 a year earlier than the PS3 but this time Sony isn't taking any changes. The company plans to be the first to announce and release it's console, the PS4 could be available by fall this year. Also, it is expected to be much more cheaper than the Play Station 4 when it first came out.
With Microsoft also expected to announce the next XBOX, console gamers will have a lot to rejoice about this year.