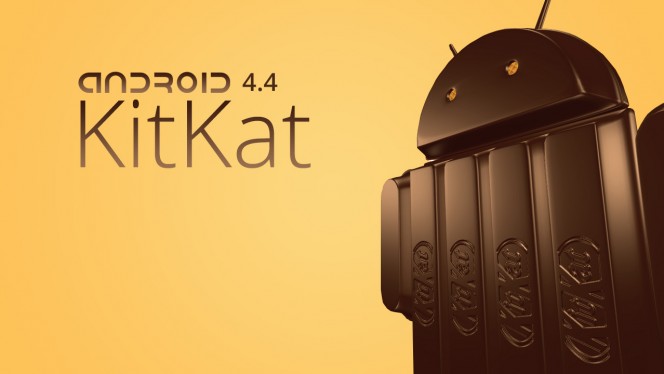 Google have launched their new version for android OS, called as Android version 4.4 KitKat.  They have launched this advanced version by including numerous additional features along with overcoming several existing problems in their existing version 4.3 also called as Jellybean. By now many Smartphone's have got their updates such as Moto G, Google Nexus 5, Samsung S4, and HTC One etc.
Google have come forward with advanced version by making many notable changes. Now we are going to discuss about most talked 7 features of KitKat, You will love this.
Improved Memory Management
When coming to android memory management is as important one. We always try to move our apps, games, files etc. to external storage options. As mentioned above KitKat will run on android smartphone having an RAM as small as 512MB.There have been some improvements made by Google on Android 4.4s memory management. This will give the other third party app developers to take use of it. This will result in a better multitasking.
Better Google Now
When coming to Android 4.4 you can access Google Now by simply saying "Ok Google". This feature is only available in Nexus 5, but soon it will be available on other devices. Android 4.4 also have an improved Contextual cards feature. It also have a new feature called as app-linking feature, this will enable deep link searching there by searching apps installed on a device. This will help you in reducing the task by simplifying it.
Upgraded Hangouts
We all have used Google Hangout on our android devices. Now Google have introduced their new upgraded Hangout which will capable of supporting both SMS and MMS. This will help in synchronizing the messages in Hangout. Also there will be an option for HD video calls. Some additional features included are new stickers, location sharing etc.
New Smarter Caller ID
In Android 4.4 they have made a change on Caller ID field. They have included a search field which can be used for searching business contacts listed on Google maps. Data's on Google maps are also used in order to identify the unknown numbers. This also have an option to give prioritize to your contacts.
New Immersive Mode
We all use different types of apps for different purposes, sometimes while using a app, reading a e-books etc. we can see Navigation buttons , status bars etc. Sometimes it makes us annoying. New Android 4.4 have a mode called as Immersive Mode which will hide everything except that particular app you are using. By swiping the screen or edge you can bring back the status bar as well as navigate buttons.
Cloud Storage Integrated
KitKat comes with a support for cloud storage. They have integrated Google Drive onto the OS. By this you can save and open files directly from cloud. This will give the users more space for storing their files and Apps such as Quick Office etc. Can be used to get the benefit to a great extent.
On the go Printing
Google Cloud Print feature included in Android 4.4 enables the user to print the documents easily over Bluetooth and Wi-Fi. But this can be done through printers that are compatible with the wireless connectivity.