Apple fervently is playing hide and seek game with its fan and notoriously not divulging anything in order. They leave one rumor and media pick that rumor and make it spread everywhere. But we see ourselves in the trip to no conclusion as there is only persistence of speculations and guesses.
iPhone lovers are increasing and Apple increases its potential through working on its weakness. It is doing same with iPhone's. Do you know what iPhone 7 will carry as its feature and its successor iPhone 8 is upto what as of now. You cannot say anything with firm surety but at the surface every news is layering regarding iPhone.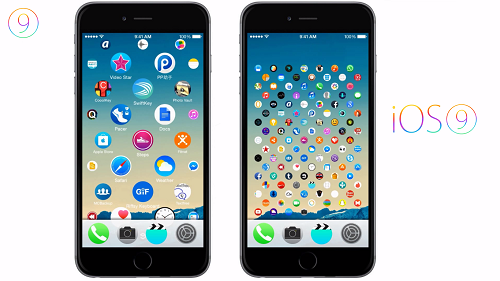 Check out some of the features in the Apple's upcoming flagship.
A lowercase keyboard
This latest moving feature will land many people to turn head as you can switch back and forth between an upper and lowercase keyboard. It is boon for those who really make their day and night abuntant with texting.
Search in settings
Forget about the long process you just need to focus on your deed. This quick action will go this way by switching to the settings app and type a word within it.
Proactive search
All you need to do is that just swipe left and you will land in the new proactive search, but you can still swipe down to get the regular search bar. The proactive search is a latest feature, take out your prior contacts and apps and make your iPhone more functional and easier to use. So, more fun in use and instant result is tremendously worthwhile for us.
Folders in Notes
One of the brand new features in Notes includes that will able to sort different notes into folders. What if you see your phone ease your work all the way and keep you light and cheerful?
Contact photos in Messages
Earlier this feature belong to iPhone 6 Plus only, but now all iPhone's such as iPhone 7 and iPhone 8 will surely get those small contact photo bubbles. You can create even more enchanting experience with text messaging throughout. Isn't it so moving from Apple we will get?
New font
Apple is no more involved in using the Helvetica Neue font any longer, so now we will have the entire keynote using the new San Francisco font. Need to see how it experiences.
Compatibility with older devices
If you are happy with your older devices then only you have to do to download iOS 9 without any qualms about slowing down your phone or being forced to upgrade to a new version. Really that really irks me when I get message to upgrade new version often. I used to think there should be something so that there will be no such issues. Finally, got the solution.
 Lovely features make your phone more live and appealing. Do not slow yourself in the race you will leave behind.