Other than Windows, Android is one of the leading mobile Operating systems (OS) today. Hundreds of millions of 2014 Smartphones across the world are powered by android. INEW Phones continue to be among the largest and fastest growing mobile networks boasting this world-class platform in their apps, games as well as digital content searches among many other applications.
As a brand, iNEW Mobile has generated great interest and excitement among mobile users mainly due to their innovativeness and superb design. The main mission of iNEW Mobile Ltd is to match the mobile users' crave for perfection. All their phones blend elegance, versatility and beauty both in design and performance.
There is a long list of iNew Phones that have been released to the market and those waiting to be released, including:
1. The iNew v8 –
Surrounded by elegant streamlined chrome, this phone is sculpted with dizzying attention to detail, ultra slim profile of just 6.8mm and sublime design principles.  This is a sleek hexa core Smartphone with a premium quality 5.5 inch display, 1GB RAM, 16 GB flash, and a rotating 13MP camera that can be used both as a rear and front facing camera. You can take high quality selfies, images and videos with a flash and auto focus! Featuring a completely optimized design, seamless operation, all the details incredibly combine to make this phone a truly outstanding 3G phone with perfect personality.
2. iNew i8000 –
Running Android 4.2.2 MTK6582, this phone comes with a quad-core MediaTek MT6582M processor clocked at 1.3 GHz, Cortex A7 quad core, 1GB RAM, 4GB ROM, 8MP front and 8MP rear double camera with 5.5 inch 960*540 screen among other features. It works only on GSM and WCDMA networks (GSM 850/900/1800/1900MHz or WCDMA 900/2100MHz). it promises quite a fast operation speed is quite amazing and impressive Even though it has been unlocked for Worldwide use, you need to confirm your local area network compatibility before going for one.
3. iNew V3 –
This phone does not hide any of its fantastic features – 1GB RAM, 16GB ROM, gesture sensing, gravity sensing system, 5.0 inch IPS 1280 x 720 pixel HD screen, Touch and play, download music, pictures to each other and exchange mail list, 13MP dual camera with Sony chip, NFC short distance wireless technology, support for playback via software 720P HD TV and movies, and the 'latest' 4.2 Android version. Like the iNew i8000, this phone will only work with GSM+WCDMA networks: GSM 850/900/1800/1900MHz WCDMA 850/2100MHz.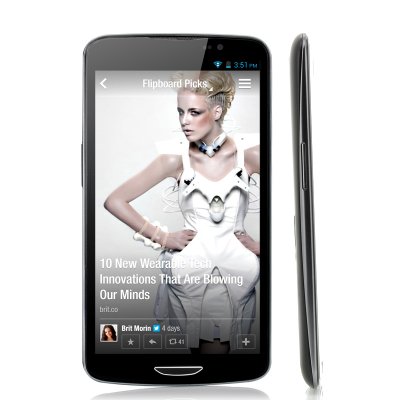 4. iNew i4000s –
With gesture sensing and gravity sensing system, FM/MP3/MP4/Bluetooth/GPS Functions, the i4000s brings 2GB of RAM to the party along with just 16 GB of native storage, GSM+WCDMA networks: GSM 850/900/1800/1900MHz WCDMA 850/2100MHz and is unlocked for worldwide use among other features.
Other fantastic models of the iNew Phones include the iNew ONE, iNew M2, the iNew i7000 and so many others; all created to match the desires of the ever changing Smartphone world.
With all these models available in the market, picking the right gadget can prove daunting. Understanding your own needs and preferences is the most effective way to get the device. However, the good thing with all iNew Phones is that you get to download your favorite apps through the Google Play Store or Market installed.
Get the best user experience ever with the latest UI and Google, smart voice search, automatic adaption and excellent optimization of UI and display with the iNEW v8. Also synchronize with HD video, enjoy feast of vision by Wi-Fi DISPLAY, high-speed wireless transfer by NFC and Wireless Update.