A lot of hype is creating towards the innovative Apple sector for their next generation devices and softwares. This might be the most anticipating year for the iFans upon the thrilling experience of new iPhones and iOS. But, it seems a bad news for the Apple fans out there since from many sources it's pretty confirmed that the updates that were taking place in iOS 8, some of them is going to be held off by Apple. Since Apple is releasing new Mac OS along with their smart devices software, they're more likely to put more focus on the upcoming Mac OS. It makes iOS 8 a weakling in front of its PC brother Mac OS. But, let's see what Apple is planning to upgrade on their existing iOS in the next update.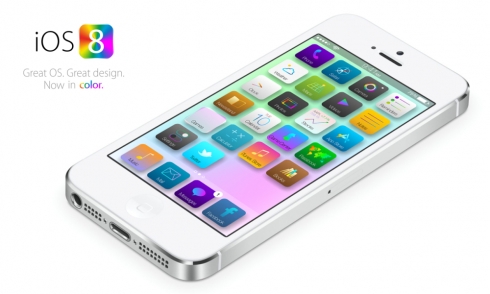 Release Date
We've nothing on our radar about the release date since Apple hasn't revealed anything officially. But, we've some news and rumors, plus, we've made pretty good aimed assumptions on it as well. Since, iOS 7 brought out the biggest change in both of its UI and features. But, it's pretty sure that Apple won't bring another big change over its next update. Instead, they'll provide bunch of new features. As per some rumors and suggestions we're hearing that Apple will unveil their new iPhone 6 (in two variants), Mac OS, iOS 8 in the next World Developers Conference of Apple. So, it's pretty sure that the word about iOS 8 will be revealed officially on June 2.
More Features
Although, Apple is cutting off some features off the next update, they've already included some updates to their existing iOS 7 package. Though, it's not much, it's enough to pull off the throttle for delaying the next update and find more time for Mac OS. So, what are the most anticipated features we know by now? It's been quite clear that Apple is going to put their focus on Health and Fitness. This is why they're going to provide Heart Rate Monitor and lot of health sensors that can track whether you're accomplishing your health goals or not.
Healthbook is the name of the integrated app which will have the capability to interact with various sensors on the next iPhone and also with iWatch which will be designed to collaborate with the smartphone and monitor your daily activity easily. According to some leaks it's pretty determined that Apple is going to include Activity, Nutrition, Blood Sugar levels, Oxygen Saturation, Weight, Sleep, Heart Rate, Hydration, Blood Pressure etc. on your Healthbook app.
Passbook is going to be your new friend on the next iOS 8 update as well. iOS 7 already has Passbook app which is your equivalent to credit cards. You can store lots of credit card, bank info etc. on your iPhone pretty easily.
Apple is also working on their voice assistant Siri and Maps to include more vivid options. But, Apple might just eliminate Game Center from the App features list while upgrading with new functionalities. Tune with us to see what future updates Apple might be bringing in for us.